Date Line: Feb. 2010 - The Begining

Place: Boost Your Average Community Batting Cages - Westlake Village California
Subject: Hit 4 Hope Breast Cancer Awareness Annual 24 hour Hit-A-Thon
Hundreds of athletes will converge on the Boost Your Average Batting cages in Westlake village for the first ever Hit4Hope Hit*a*Thon for breast cancer.thisorganization has generously donated their new facility to help the local girls give back to the community who supported them all their young lives.
Thousand Oaks High School, Westlake High School and others, hit - laughed - cried - and learned how to raise money, give back but most importantly learned about Breast Cancer and how one in 8 women will end up with some form of the nasty cancer.
The girls raised pledges, and hit for 24 hours, they also invited the thousands of people to come hit balls using the new state of the art facility donated by Boost Your Average. The public purchased TOKENS, AND ALL THE MONEY WENT TO THIS WORTH WHILE CAUSE.
THOUSANDS WERE RAISED, HEARTS AND MINDS WERE CHANGED.

THE GIRLS HELP BREAST CANCER GET ONE STEP CLOSER TO A CURE.
THANKS TO ALL OUR SPONSORS AND FRIENDS

Co Founders Leah Lucas & Alysha Payne were presented with an award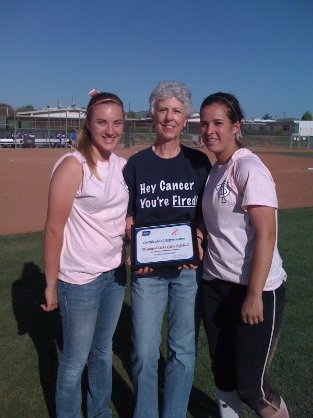 Donating a Big Check to Breast Cancer Society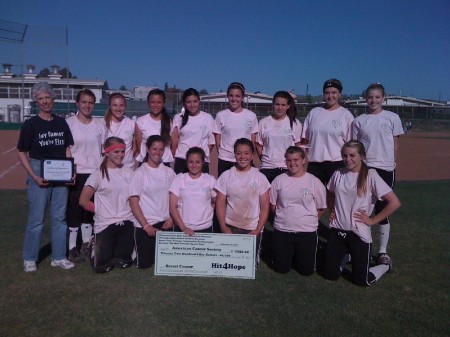 Thousand Oaks High School Breast Cancer Awareness Game Day!
The Only Day Coach Wallin will let the Girls where PINK.